© Moray Firth Gansey Project October 2018
This project was part-financed by the Heritage Lottery Fund, and by the Scottish Government and The European Community Rural Aberdeenshire, Highland and Moray LEADER 2007 – 2013 Programmes.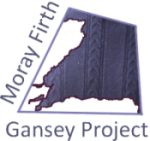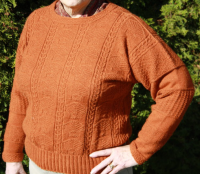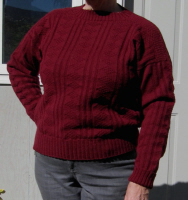 Lynne Brock, who lives in Canada, has sent these two photos. The gansey on the left has a design from the Moray Firth and was knitted in gansey yarn from Frangipani. The one on the right is Alice Starmore's Cape Cod design, knitted in fingering weight merino. Lynne uses 2.25mm and 2.5mm needles to knit her ganseys.
Judit Makinen, from Finland, knitted this white gansey following instructions in Beth Brown-Reinsel's book Knitting Ganseys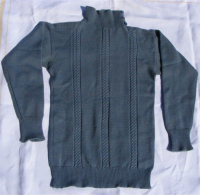 This gansey was knitted for Wendy de Russett when she was 16, by her aunt who lived in Buckie. Sadly Wendy died in 2012. Her family have loaned the gansey to the project to add to our exhibition.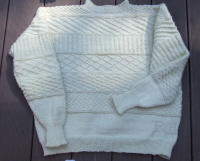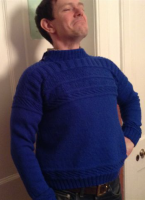 Susan Hawson knitted the Beatrice gansey for her son, who sails a Nordic Folk Boat out of Eyemouth.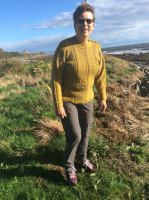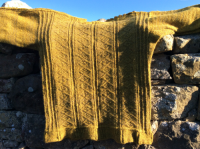 Denise Carroll, who lives in Highland, by the shore of the Moray Firth, knitted this gansey from her own handspun yarn, plied with Harris yarn. The design was inspired by Moray Firth ganseys.