© Moray Firth Gansey Project July 2020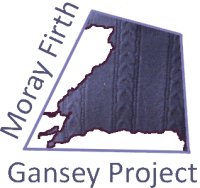 This project was part-financed by the Heritage Lottery Fund, and by the Scottish Government and The European Community Rural Aberdeenshire, Highland and Moray LEADER 2007 – 2013 Programmes.


The Moray Firth Gansey Project
Our key aims:
To find, record and conserve gansey patterns from around the Moray Firth coast.

To pass on the skills to a new generation

To increase local income generation, training and employment
More information on the project outcomes page
News and events:
New home for our Moray Firth Ganseys - our ganseys have moved to the Scottish Fisheries Museum at Anstruther. Please contact the Museum if you wish to view the ganseys or borrow them for an exhibition.
A new gansey has been added to the gansey knitters gallery.
A photograph and description of two very fine ganseys from Lewis have been added.
Information about all of the ganseys donated to the Project can be found on the web site. There are also links to our "How to" videos to help gansey knitters.
Click for Beatrice gansey pattern in three sizes.
Copies of the Fishing for Ganseys booklet have been donated to museums around the Firth which were involved in the Project. Money from sales will be used by the museums to support fishing heritage.
How you can help:
Put us in touch with people who knitted or wore ganseys

Let us see your old ganseys or photos of ganseys

Knit pattern samples

Send a donation in return for patterns and information downloaded from this web site to help with on-going work. See the Project Outcomes page for more detail
Gansey knitters: send us photos of your work to include in our knitters gallery, especially if it has been inspired by Moray Firth patterns.
Photograph courtesy of Di Gilpin - see Links page
Photograph courtsey of Buckie and District Heritage Association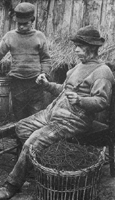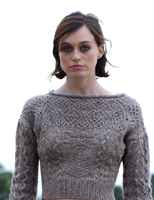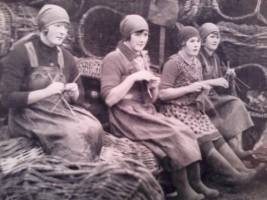 Donate